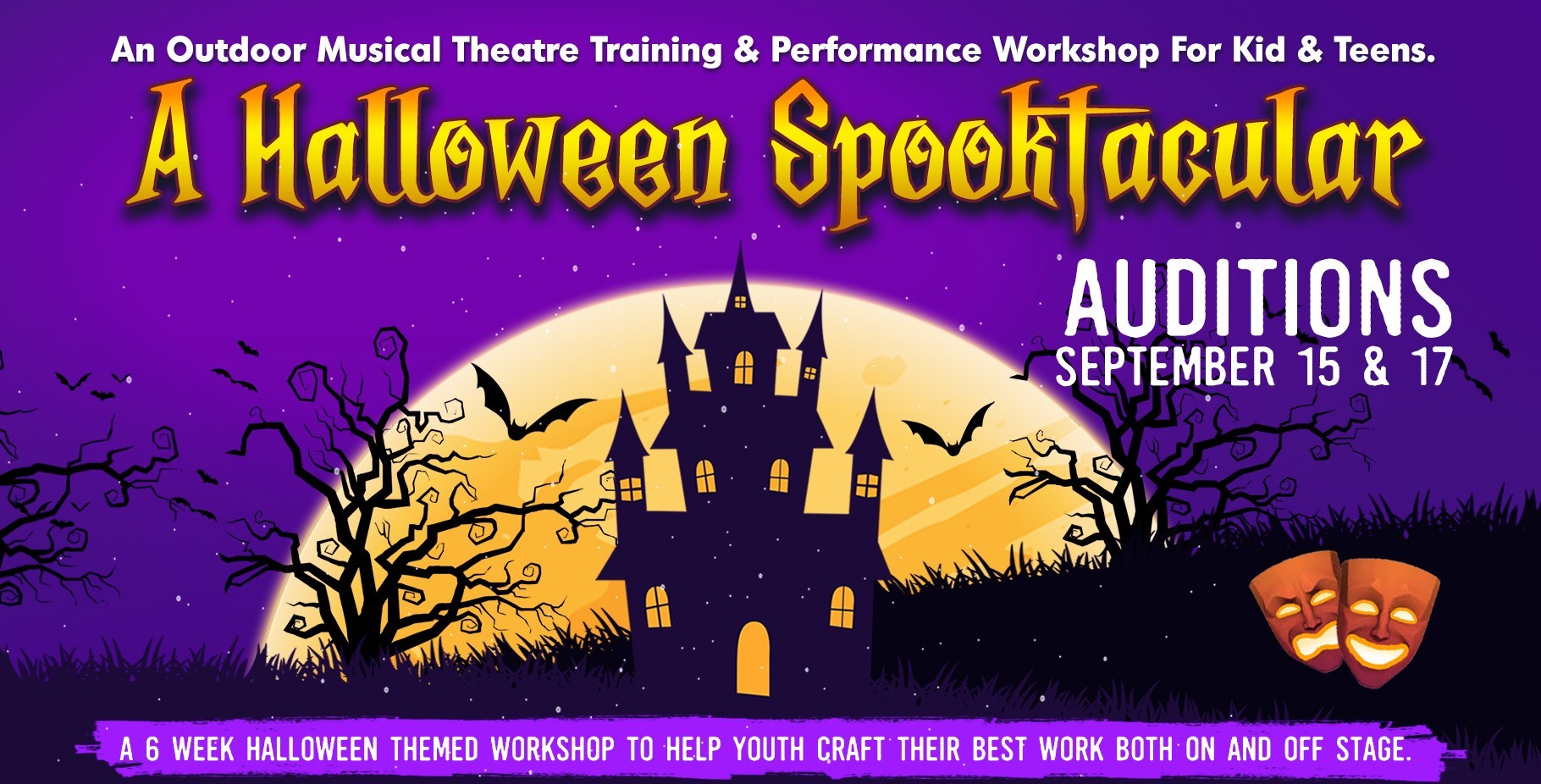 HALLOWEEN WORKSHOP &
SHOWCASE PRESENTED BY:
T3 Triple Threat Youth Mentors | A.K.A
T3 OUTSIDE Registration will be open until October 1.
OPERATING SAFELY & STAYING
HEALTHY DURING COVID:
In response to COVID-19 and state-wide conditions, T3 has moved its programs outside. In time "The Show Will Go On", but for now we'll continue to train & educate our students in the safest and healthiest of environments. The health and safety of our students are our number one priority.
T3 Founder & President: Morie Williams
Originally from Los Angeles, Morie grew up in San Jose California where he found a love for performing with San Jose Children's Musical Theater. Morie has performed his way across
Director of Music and Acting: Matthew
Ryan Pest
Matthew Ryan Pest is an educator, performer, and music director originally from Huntsville, Alabama. He received a BA in classical vocal performance with a minor in theatre arts from UAHuntsville and an MFA in television, film, and
Music Director: Matt Ignacio
Matt Ignacio is an accomplished singer and choir director. He is the artistic director for Tremble Clefs San Diego (a local nonprofit dedicated to those living with Parkinson's Disease), where he also serves as conductor for the multiple
Guest Acting Coach: Siggy Bobonis
The Son of Sigfrido and Menzer Bobonis, Siggy Bobonis is a Puerto Rican actor and model living in Southern California. Since his father was enlisted in the US Army, Siggy spent most of his childhood traveling from state to state. His family finally settles down in Colorado Springs,
Assistant: Claire Christy
In pursuit of a career in theatre, Claire loves to dance, sing and act whenever she can, and is especially passionate about educating and sharing theatre with others. She recently performed in
"A Halloween Spooktacular" is a six week musical theatre workshop set to culminate with a mini production. Exploring Pop-Rock musical styling students will train like a "Triple Threat" an industry label for someone that can sing, dance, and act.
September 15, through October 30. Classes will be held in- person and will take place on Monday, Wednesday & Friday between 4:30 to 7:30 PM.
Classes are held at out residency located at the North Park Recreation Center; at 4044 Idaho St. San Diego, CA.
$255 or 3 bi-weekly payments of $85. To help us cover costs there will be a tuition deadline on or before October 15. A work exchange program is available for families in need.
Dancing Through Life &  COVID-19 
While the pandemic has been especially hard on the live theatre and arts communities, T3 continues to work for equity, diversity, and inclusivity. Our individual needs-based scholarships are intended to include those that would otherwise go without access to performing arts training.
T3 requires a production cost per workshop/ production. Payment is due on or before the audition day. This fee cover the cost related to the production:
AUDITION DATES & WORKSHOP DETAILS
Registration open until October 1.
To schedule an contact Morie. Everyone will be asked to sing, learn choreography and scene work in the style of our showcase. Each performer should learn one of the song from our medley and be prepared to sing it for their audition.  
Monday September 20th 4:30PM – 7:30PM
Immediately following the audition, the production team may ask specific performers to come back later in the week to audition further for specific roles or to dance.
Rehearsals will take place on Monday,
Wednesday and Friday 4:30 PM to 7:30 PM, at the NPRC
WORKSHOP \ PRODUCTION
DATES:
September 15, through October 30, 2021
October 25 – 28 ALL CAST MANDATORY:
ALL CAST MANDATORY. October 29 At this point we're only scheduled to do a performance(s) on October 29. A performance on the 30th is TBD. Additional \ Performers showtime: T.B.A (pending COVID conditions/ if we have access to the NPRC).
(619) SUN-ARTS (619) 786-2787 or Email Here
"Like" our Facebook page to keep up with new information and announcements.