Make a tax-deductible philanthropic investment towards San Diegos Theatre Arts community.
To thrive during COVID 19, T3 Triple Threat Youth Mentors has moved all of their programs outside. In time "The Show Will Go On", but for now we'll continue to train and entertain in the safest and healthiest of environments.
Your support will allow us to continue making theatre arts magic more accessible both financially and socially for young people and adults in our community.
We invite you to join us in presenting enjoyment, recreation and education during this uncertain time. Together we can inspire hope for a better tomorrow; through the arts.
Ways to give:
1. Click through for a one time gift please scan the Cash App decal below. **Link with the cash app decal
2. Make your gift reoccurring by clicking through to the PayPal link.
3. Join our T3 family as an individual donor, through your companies matching gift program.
4.Make an in-kind donation.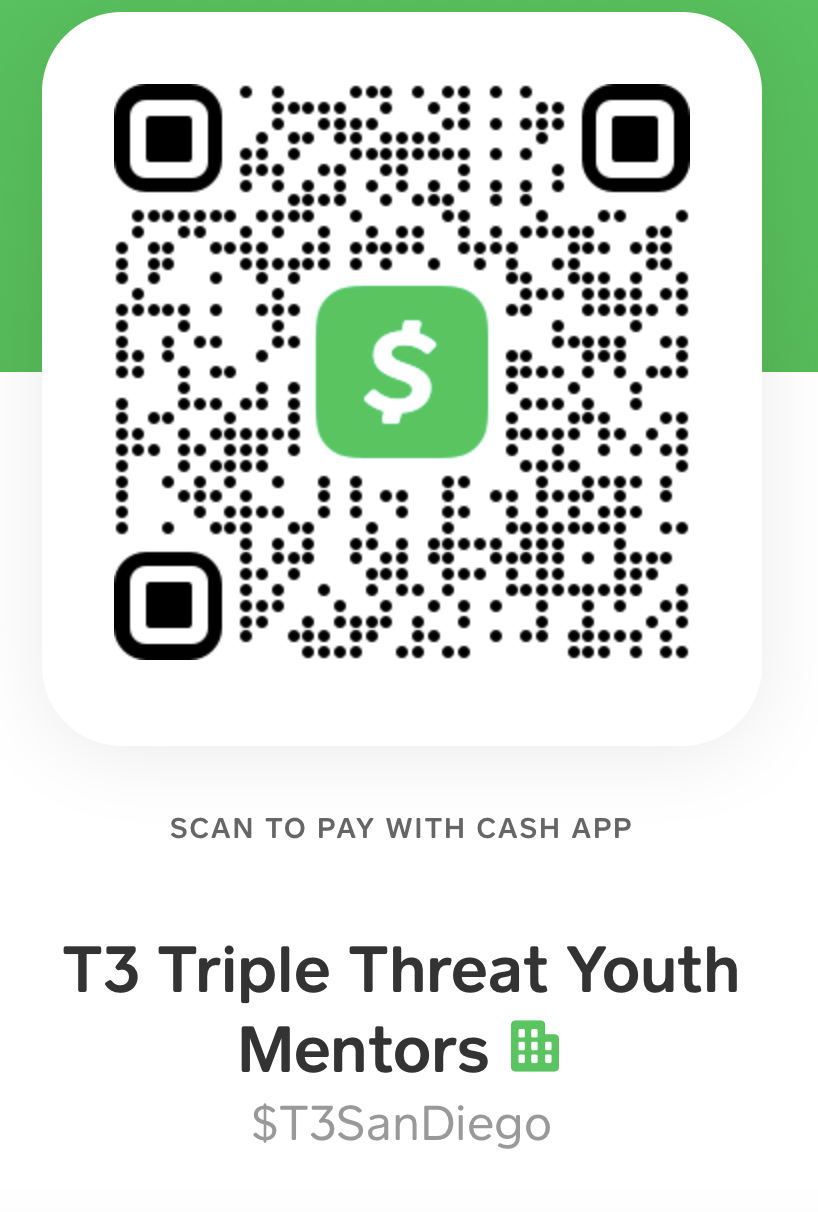 5.Matching Gifts— Can Increase the Impact of Your Gift.
Your employer may match contributions, both financial and volunteer hours from their employees, they may also match donations made by spouses, retirees and board members.
6. Many companies and foundations in the United States match their employees' cash or volunteer gifts to non-profit organizations like T3 Triple Threat Youth Mentors. Contact your community outreach department to learn more about your company's matching gift program.
7. Your company may also help with in-kind donations of goods or services. T3 warmly welcomes discounts on goods and services. To receive a copy of our Wish List contact Morie below.
8. To learn more contact Morie Williams – at 619-SUN -ARTS or 619-786—2787 or or Email Here
Mailing Address:
T3 Triple Threat Youth Mentors
c/o Morie Williams
3783 Villa Terrace
San Diego CA. 92104