T3 Founder & President: Morie Williams
Originally from Los Angeles, Morie grew up in San Jose California where he found a love for performing with San Jose Children's Musical Theater. Morie has performed his way across seven continents and over 200 counties.
Morie has always believed that when a performer gets to a certain level in their career, they should help someone else along the way. Thus, T3 Triple Threat Youth Mentors was born. Some of Williams credits include performing in events with the likes of Lorna Luft (daughter of Judy Garland), Chita Rivera, Oscar-winning actress/singer Jennifer Hudson, Latin pop-star and American celebrity Charo, Marty Thomas from the Tony Award-winning Broadway musical Wicked and the late Nell Carter of the Broadway musical Ain't Misbehavin'.
Williams was most recently part of the featured entertainer line-up with Barry Manilow's Stiletto Entertainment Production Company in Los Angles. When not on tour, Williams most enjoys paying- it -forward through his love for the arts.
Secretary: Lauren Sattlewhite
Lauren Sattlewhite hails from Toronto, Ontario and is a graduate of the Sheridan College Musical Theatre program. Lauren spent four years touring internationally with the Walt Disney Company, Disney Cruise Lines and she starred in the Diamond Horseshoe Review at the Tokyo Disneyland.  Lauren has also been featured in the award-winning production shows aboard the Disney Wonder, she has covered over 60 roles ranging from Disney princesses to villains.
Some of Lauren's theater credits include: Sweet Charity, Anne of Green Gables, Little Shop of Horrors, Nunsense, Kiss Me Kate and No, No, Nanette. Lauren latest efforts are as part of the featured entertainment line-up at Martinis Table and Stage Above Fourth.
Lauren has taught classes, choreographed and directed a variety of voice, dance and acting programs internationally and is excited to be apart of T3.
Treasurer: Noelle Hannibal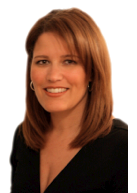 Noelle Hannibal was born and raised in Los Angeles.  After making her professional theatre debut playing Chrissy in the 20th-anniversary production of Hair at the Heliotrope Theatre in Hollywood, Noelle joined the Bull Alley Theatre Company in Dublin, Ireland where she starred as Hilary in Lock Up Your Daughters and Fantine in Les Miserables.  After her return to Los Angeles, Noelle appeared in several musicals including Rent, Chicago, Gypsy and Miss Saigon.  Some of her film and television credits include: Star Trek: First Contact, Star Trek: Voyager, Buffy The Vampire Slayer and Cracker: Mind Over Murder.  She has trained with The Beverly Hills Playhouse, The San Francisco Mime Troupe and renowned vocal coach Ron Anderson.
Hannibal has also single-handedly hosted fundraisers for other honorable organizations which include: Variety Red Cross Hurricane Katrina Fund, Veterans For Peace Hurricane Relief Fund and The MS Society.  Noelle works at T3's Montreal-based chapter.
Director of Marketing & Web Design: Daisy & Michael Stüssi
They work with the board of directors, volunteers and students to increase awareness, encourage enrollment and seek out people and businesses who value and want to support youth arts education. If you or your business would like to get involved in our exciting program, please contact Daisy at daisystussi@yahoo.com.
Dance Instructor: Nakiya Olds-Edwards

Nakiya was born and raised in San Diego. She has studied dance from ballet to Hawaiian to Colombian, with many more styles in between. Nakiya also taught musical theatre in the San Ysidro elementary school district with East LA Classic Theatre. Currently, she is dancing with Ballet Esmeraldas and devotes her time, knowledge and skill in teaching others.
Vocal Coach, Piano & Keyboard Instruction: Leif Corbeil
Teaches and performs professional throughout the greater San Diego area.

Director of Music and Acting: Matthew Ryan Pest

Matthew Ryan Pest is an educator and performer originally from Huntsville, Alabama. He received his BA in classical vocal performance from the University of Alabama in Huntsville with a minor in theatre arts. He then moved to Los Angeles and graduated from Cal State LA with an MFA in television, film, and theatre acting. Along the way, he has worked with some incredible groups including Deaf West Theatre Company, the nation's premier company creating performances inspired by Deaf culture and ASL, and the Circle Squared Collective (founding and active member), a bi-coastal ensemble-based acting company specializing in devised theatre created through Moment Work (Tectonic Theater Project). He has been performing professionally for fifteen years, coaching private voice for over ten years, and working as a music director for the past six years. But his heart lies with performing arts education and so enjoys working with young artists. Ryan and his husband, Alfred, recently moved back to SoCal where they currently reside in Mission Valley with their dog, Bigsby.
Dance Instructor- Hip-Hop: Christopher Baclian
Dance Instructor- Ballet: Ryan Orion Beck
Mr. Beck began his training under the instruction of Teresa Wells. Later he studied at Pacific Northwest Ballet School in Seattle. He holds a degree in Ballet from the North Carolina School of the Arts where he studied under the instruction of Melissa Hayden, Warren Conover, Susan McCullough and Duncan Noble. He has choreographed works seen nationwide in New York City, Seattle, Chicago Washington DC, North Carolina. Mr. Beck has been a featured guest artist with San Diego Ballet, Harbor Ballet, Spindle City Ballet, Island Moving Company and Ballet
Rox. Mr. Beck has had works created on him by many contemporary choreographers including Steve Rooks, Lina Puodziukaite and Lynn Taylor Corrbett. He is a sought after partner and has partnered members of ABT, Boston Ballet and New York City Ballet. His Favorite roles include: Jose Limons "Unsung", and Balanchine works including "Stars and Stripes", "Allegro Brilliante", and "Scottish Symphony." In New York he is a founding Director of FARMdance. Recently he Co Founded The Garage in San Diego.
Dance Instructor- Tap: Josh Morris
JOSH MORRIS began his dance career through his high school football team, taking dance classes to improve agility. Not only did he excel at it, but he soon found he liked to dance better than to play football, and at 18, he was offered a student teaching position in the tap program at Brigham Young University. He assisted and taught at BYU until graduation, learning the crucial fundamentals of tap and the building blocks of a successful tap education. He has shared his love of tap and intricate rhythms with students he's taught throughout Nevada, Utah, California and 
even Acarj Academia de Artes Ritmicas in Bahia,Brazil. Josh also has a modern dance background, having performed with modern dance company DancEnsemble out of Provo, Utah. Most recently you may have seen Josh performing locally in the rhythm tap company "California Rhythm Project" directed by Pam Thompson. Josh's style of choreography has been influenced by tap greats Al Gilbert, Colleen West, Linda Sohl-Ellison, Anita Feldman, Sam Weber, Steve Condos, Pam Thompson and Eddie Brown. He specializes in teaching a broad array of technique steps from the tap masters to empower and strengthen his students in the fundamentals so that they will be able to take class anywhere in the world.
Acting Coach & Director: Michael Parrott
Michael is a native San Diegan, and as a professional actor/singer/entertainer strives to give back to the community that he loves so much through his instruction of young minds in the performing arts. 
Favorite Credits Include – Evita, Hand to God (San Diego Repertory Theatre); The Weatherman, Seafood Sleepwalk, Faetopia (La Jolla Playhouse); Moses (Sight and Sound Theatre); OZ, Festival of Christmas, Joseph and the Amazing Technicolor Dream Coat (Lamb's Players Theatre – Associate Artist); Cats (San Diego Musical Theatre); The Nutcracker, The Full Monty (New Village Arts); Thrill Me, A New Brain (Diversionary Theatre); Community Voices (The Old Globe); Eternally Bad (Moxie Theatre), O Wondrous Night (SeaWorld San Diego).
Vocal Coach & Acting Instruction: Ariana Ramirez
Ariana Ramirez- Is a San Diego native that can't wait to work with all these young talented people! Ariana has a Bachelors of Fine Arts in Music from San Diego Christian College and is loving post college life. She has recently performed in Seaworld San Diego's Summer series IllumiNight, Musical Theater West's production of White Christmas and San Diego Musical Theater's Production of Ragtime to name a few!