T3 Founder & President: Morie Williams
Originally from Los Angeles, Morie grew up in San Jose California where he found a love for performing with San Jose Children's Musical Theater. Morie has performed his way across seven continents and over 200 counties.
Morie has always believed that when a performer gets to a certain level in their career, they should help someone else along the way. Thus, T3 Triple Threat Youth Mentors was born. Some of Williams credits include performing in events with the likes of Lorna Luft (daughter of Judy Garland), Chita Rivera, Oscar winning actress/singer Jennifer Hudson, Latin pop-star and American celebrity Charo, Marty Thomas from the Tony Award winning Broadway musical Wicked and the late Nell Carter of the Broadway musical Ain't Misbehavin'.
Williams was most recently part of the featured entertainer line-up with Barry Manilow's Stiletto Entertainment Production Company in Los Angles. When not on tour, Williams most enjoys paying- it -forward through his love for the arts.
Secretary: Lauren Sattlewhite
Lauren Sattlewhite hails from Toronto, Ontario and is a graduate of the Sheridan College Musical Theatre program. Lauren spent four years touring internationally with the Walt Disney Company, Disney Cruise Lines and she starred in the Diamond Horseshoe Review at the Tokyo Disneyland.  Lauren has also been featured in the award-winning production shows aboard the Disney Wonder, she has covered over 60 roles ranging from Disney princesses to villains.
Some of Lauren's theater credits include: Sweet Charity, Anne of Green Gables, Little Shop of Horrors, Nunsense, Kiss Me Kate and No, No, Nanette. Lauren latest efforts are as part of the featured entertainment line-up at Martinis Table and Stage Above Fourth.
Lauren has taught classes, choreographed and directed a variety of voice, dance and acting programs internationally and is excited to be apart of T3.
Treasurer: Noelle Hannibal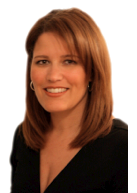 Noelle Hannibal was born and raised in Los Angeles.  After making her professional theatre debut playing Chrissy in the 20th anniversary production of Hair at the Heliotrope Theatre in Hollywood, Noelle joined the Bull Alley Theatre Company in Dublin, Ireland where she starred as Hilary in Lock Up Your Daughters and Fantine in Les Miserables.  After her return to Los Angeles, Noelle appeared in several musicals including Rent, Chicago, Gypsy and Miss Saigon.  Some of her film and television credits include: Star Trek: First Contact, Star Trek: Voyager, Buffy The Vampire Slayer and Cracker: Mind Over Murder.  She has trained with The Beverly Hills Playhouse, The San Francisco Mime Troupe and renowned vocal coach Ron Anderson.
Hannibal has also single-handedly hosted fundraisers for other honorable organizations which include: Variety Red Cross Hurricane Katrina Fund, Veterans For Peace Hurricane Relief Fund and The MS Society.  Noelle works at T3's Montreal-based chapter.
Director of Marketing: Nancy-Lee Williams
New to San Diego, Nancy-Lee Williams was raised in Durban, South Africa, where she began dancing at the age of three and has competed in various styles throughout the years. Growing up in a family where "real" music meant "live" music, there was almost never an inappropriate time to sing or dance.  Performing arts have always been her passion.
She graduated with a Bachelor of Business Administration in Brand Building and Business Management from Vega School of Brand Leadership. She began her own brand management and promotion business at the age of twenty which she grew to over 50 part-time employees. Nancy has worked with a number of different NGOs ranging in cause and size. Before she left for the USA, she was working at the largest independent creative agency in South Africa, KZN, developing local and international brands.
Nancy is absolutely passionate about developing and building unique brands in strategic, sustainable and innovative ways. She plans on building a solid brand foundation and effective management system for T3 Triple Threat using creative and strategic thought processes. She wants to leave the world a better place than when she arrived and she believes this vehicle of change is through our youth. She is excited about enhancing the lives of our youth so that they may lead better lives.
Nancy works with the board of directors, volunteers and students to increase awareness, encourage enrollment and seek out people and businesses who value and want to support youth arts education. If you or your business would like to get involved in our exciting program, please contact Nancy at nancy@t3triplethreat.com
Guest Dance Instructor: Camille Hope
Camille is currently a Junior at Cathedral Catholic High School. She has been performing since the age of 5. Early on, she was taking ballet and tap classes. Camille began to dance seriously at 12 taking ballet, tap, jazz, hip hop, contemporary, lyrical and musical theater styles.In addition to her scholastic efforts, Hope finds time to be part of her school's dance team at Cathedral Catholic. Additionally, she trains at various studios throughout San Diego. One of her favorites styles is hip-hop. She has choreographed, directed and mentored various youth programs and enjoys sharing her time and talents with young people. Hope is glad to be part of the T3 team, besides dance, she has also performed in musical theater and taken part in choir while attending Children's Creative and Performing Arts Academy in North Park. Hope's credits include Charlie Brown's Christmas, Charlotte's Web and The Christmas County Spelling Bee. Her love for performing as well as show production grows each day.
Guest Vocal Coach, Piano & Keyboard Instruction: Leif Corbeil
Guest Acting Coach & Director: Cliff Beyer
Guest Dance Instructor: Ronald Davis
Ronald Davis began dancing at the age of 15 with transcenDANCE Youth Performing Group, where his love for dance was nurtured. He studied at The University of The Arts in Philadelphia, PA. He trained and performed with the CAC Repertory Dance Theater where he studied ballet, modern, hip-hip, and jazz and attended San Diego City College to further his education in the field of dance. Ronald is currently working on finishing his BA as a Choreographer/Dance Therapist. He strives to be a great help for people to gain self-esteem and confidence in their lives.
Guest Dance Instructor: Andrea Sperling
Andrea Sperling has extensive training in ballet, modern, and contemporary techniques. She is from NYC where she trained at the Graham and Ailey schools, as well as at the Limon Institute, Peridance, and Dance New Amsterdam.
In NYC, she danced with Paparim, Dorthee Caan and Dancers, Nicole Colbert Dance Theatre and the Lake Ivan Performance Group. Since moving to San Diego in 2006, she has studied with and danced in works by choreographers Debbie Toth, Jean Issacs, John Malashock, and Khamla Somphanh. She has taught dance in the NYC public schools, through Arts America and has taught at the University of San Diego, Mission Valley YMCA and through San Diego Community College District. Andrea is also a jazz/folk singer and songwriter.
Guest Acting Coach & Director: Dairrick Hodges
Dairrick Hodges is a performer and playwright from San Diego.  A native to the city, Dairrick grew up as a member of its artistic community. He discovered his love for theater and performance in the third grade and has dedicated his life to the pursuit of that calling.  Dairrick has had the privilege of performing on an array of stages from the The Old Globe Theatre to The House of Blues and as a writer, has been featured in various publications including The San Diego Union Tribune.
Favorite theater credits include:  Ain't Misbehavin, Hair, Seussical the Musical, Swing, Footloose, Gypsy, Hairspray, A Fundamental Change, New Faces and Letters to HIM.  Dairrick also co-wrote the script for Emancipation which was produced at The Old Globe Theatre.
Dairrick brings a unique passion and experience to the T3 team.  Coming up through similar arts and after school programs in his youth he is adamant about the importance of available arts outlets in the community.
>When not on stage, Dairrick serves as a youth advocate and panelist for homeless and foster youth.  He enjoys spending time working with young people in his community and loves helping and spending time in the classroom directing and performing with the kids. Hodges is excited about the upcoming curriculum and performances for T3!